30.10.2009
Hey ho for Halloween!


Free online dictionary
Feeling edgy? That may be because…It's Halloween!

 

Hey ho for Halloween
When the fairies all are seen;
Some black and some green,
Hey ho for Halloween!

...Traditional Irish Rhyme

 

For some Halloween entertainment look no further than the musical note icon which you will find under the definitions of these words:

 

 

This week's round-up.

 

Some blog post highlights, weekly bookmarks and new word entries:

 

Are you feeling hedgy? A blog post of old:

 

Wikipedia nicely defines hedges as 'intentionally non-committal or ambiguous sentence fragments, mitigating devices used to lessen the impact of an utterance', and suggests that they are really a form of euphemism. They certainly do help tongue-tied Brits to challenge someone without getting punched. Take a look at this hedgy statement:

Oh, by the way, you know this morning when I overheard you telling the CEO that you thought that I had the intellectual capacity of a squashed apricot, well, the thing is, I sort of thought that was a little bit, kind of, well, a teensy bit out of line. I mean, depends of course, but perhaps, I don't know, you could maybe have been slightly more, you know, well, a bit nicer…although, come to think of it, I do rather like apricots actually…

Take away the hedges, rephrase slightly and you get something like this:

This morning I overheard you telling the CEO that you thought I had the intellectual capacity of a squashed apricot. I thought that was rude and deeply unprofessional. However, I want you to know that I do like apricots.

 

Just this week

: Thoughts on Stephen King's

On Writing: A Memoir of the Craft

.

 

'Any word you have to hunt for in a thesaurus is the wrong word. There are no exceptions to this rule.'

 

At first I thought – well, that's alright if you're English speaking, and if you're writing prose. I guess what he is saying is that writing instinctively and honestly beats writing to be fancy. Writing: 'Lend me your ear' beats writing: 'Advance me your stirrup, anvil and cochlea.'

 

Search through posts by category. The focus this week:

'Common Errors in English'

, sorting through errors like using 'bought' for 'brought' and the mystery of mischieviousness, and other grievious errors.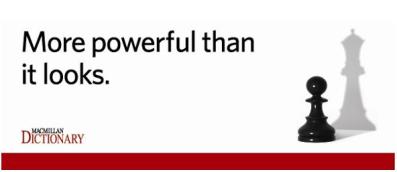 ---
If you wish to unsubscribe to the MEDO mailing list, please click here